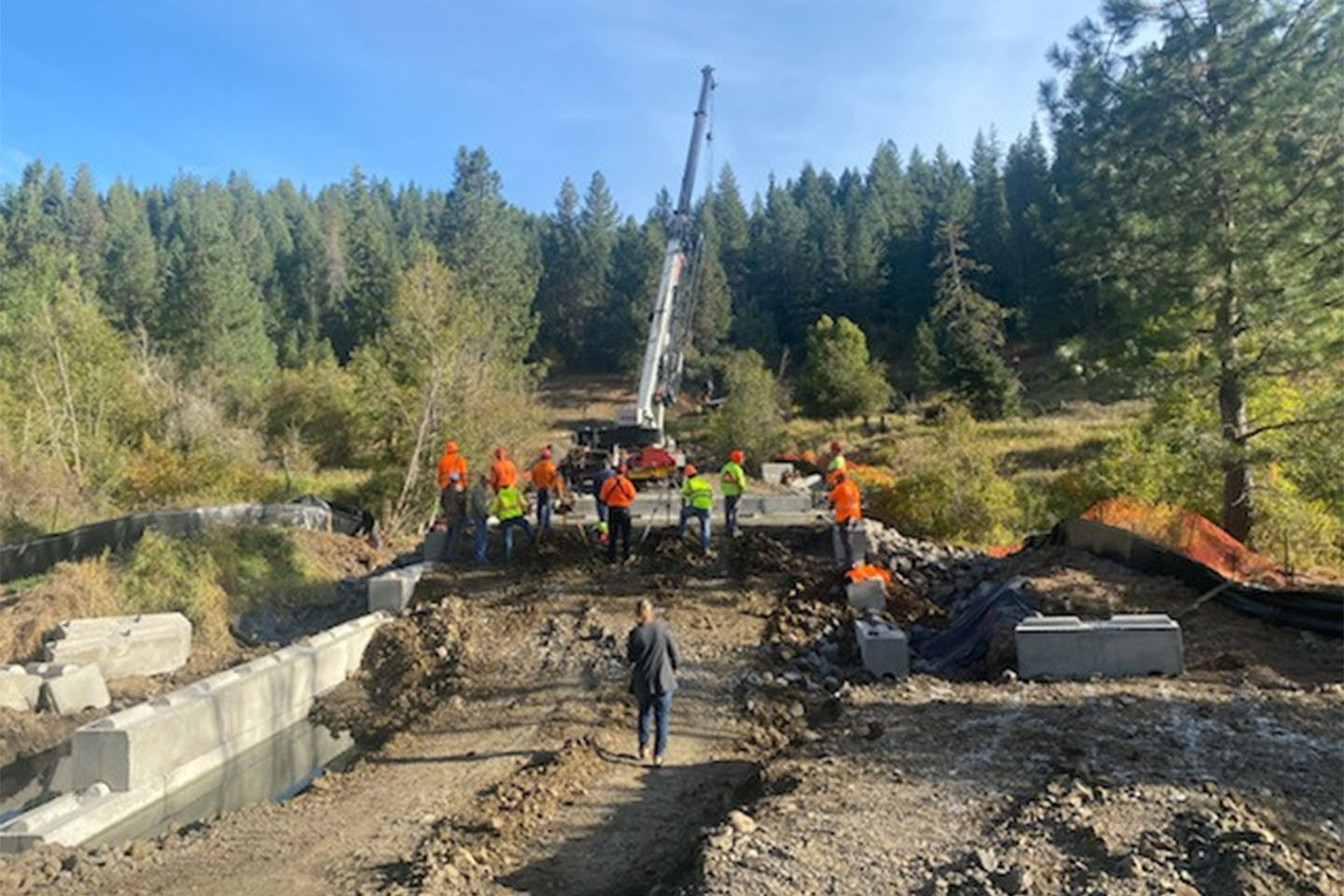 Ditches Unlimited Inc. works with multiple government agencies including USDA/USFS, Idaho Department of Lands, Idaho Parks and Recreation, and Army Corp of Engineers to help keep our national forests and local recreation areas usable. From grading roads, to cleaning out culverts and clearing/brushing roads to make them passable again, we assist our local agencies however we can. In years past we have repaired and replaced many gates within our local national forests as well as assisted with new projects including the installation of a new restroom facility in Heyburn State Park.
Additionally, we do our part to assist these agencies during critical emergencies. All of our employees are RT-130 certified which allows us to assist not only locally but also nationally with wildfire emergencies.
How Can We Help Get Your Project Going?
Our employees are well versed in the complexity of working within the National Forest and the proper traffic, safety, wildlife and environmental protection procedures will be utilized.
We're Ready to Take on Your Next Project!